Electro-mechanical RELAYS have been one of the original components designed, manufactured and sold in ZETTLER Group's long history, making products in this category a well-known and respected mainstay within the Group's worldwide product portfolio.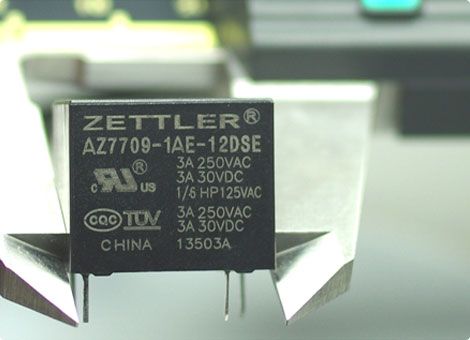 With one of the broadest product ranges in the industry, ZETTLER Relays continue to supply both commercial and industrial sectors with application engineering and product designs that provide customers with the optimal technical solutions they desire.
Multiple combinations of Relay series by mounting styles, coil types, power ranges, single/double pole contacts, contact ratings, latching and non-latching, and other special features are available for 'Parametric Part Searches' in ZETTLER Relay data bases.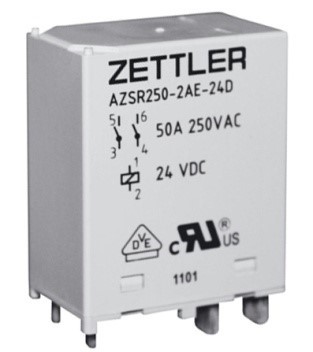 Because of their high reliability characteristics, ZETTLER Relays are used in a wide spectrum of applications, including Solar and Electric Vehicle Charging, Power, HVAC/R, Energy Management, Lighting, Metering, Automotive, Industrial, Tele-Communications, Security, Home Appliances, Medical, and many other types of electric and electronic equipment.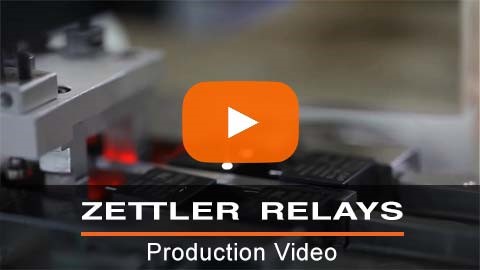 ZETTLER Relays highly respected production capability is an industry-unique blend of skilled craftsmanship and engineering competence, combined with state-of-the-art assembly equipment automation, and high -precision quality control techniques that result in an unmatched standard of product reliability.
Zettler Group – Relay Contacts
ASIA
Zettler Group, China
Zettler Relay (Xiamen) Co.,Ltd
6/F  No.48-50 Huli Avenue , Huli District, Xiamen, China 361006
Tel : 86-592-2650988 X913
e-mail : relay@zettlercn.com
Web : www.zettlercn.com
Zettler, Hong Kong
Zettler Electronics (HK) Limited
Unit 2 A, Wing Tai Center, No.12 Hing Yip Street, Kwun Tong, Kowloon, Hong Kong
Tel : +852-2116-1206
e-mail : sales@zettlerhk.com
Web: www.zettlerrelayshk.com
NORTH AMERICA
Zettler Group, North America
American Zettler, Inc.
2410 Birch St, Vista, CA 92081, USA
Tel: +1-949-831-5000
e-mail : sales@azettler.com
Web: www.azettler.com
EUROPE
Zettler Group, Europe
Zettler Electronics, GmbH
Junkersstrasse 3, 82178 Puchheim, Germany
Tel : +49-89-800-97-0
e-mail : office@zettlerelectronics.com
Web: www.zettlerelectronics.com